Learning management using Microsoft Teams
Deliver collaborative learning in the flow of work
Train remote & mobile workforces using a single, unified learning management platform your business already knows how to use.
Fast to deploy
Create collaborative courses on-the-fly and make them available immediately.
Highly accessible
Deliver content that can be accessed & completed anytime, anywhere, including on the move and offline.
Easy to track & manage
Follow training progress & make changes on the fly to meet your needs.
About
Compliance & procedure training
Learning management done directly in Microsoft 365, SharePoint & Teams
Enterprises face an ongoing challenge in keeping staff up-to-speed with the latest technologies, industry regulations and company values and propositions.
This is more important now than ever, with a workforce that will be working remotely for the foreseeable future.
When it comes to keeping everyone up-to-speed, supported and engaged, we think this is the ultimate platform for delivering virtually any content, in an easy-to-rollout, manageable and compelling format.
Using your familiar Microsoft 365 platform you can ensure employees and partners have access to the latest structured training on virtually any subject.
Microsoft 365 skills training
Social distancing & other health & safety advice
Cyber security advice
GDPR guidelines
ISO 27001 training
Corporate style guides
Mental health support
Company product training
Sales training
…the list is endless.
Feature
Easy to use and administrate
Integrated with Microsoft 365, SharePoint and Teams, this LMS delivers intuitive features that make it easy to respond to any training need.
There's no programming, unwanted complexity or 'technology overkill'.  You can simply upload existing content (including SCORM content), easily create quizzes, scoring, linked training courses and hybrid courses that comprise self-paced learning and virtual classroom training.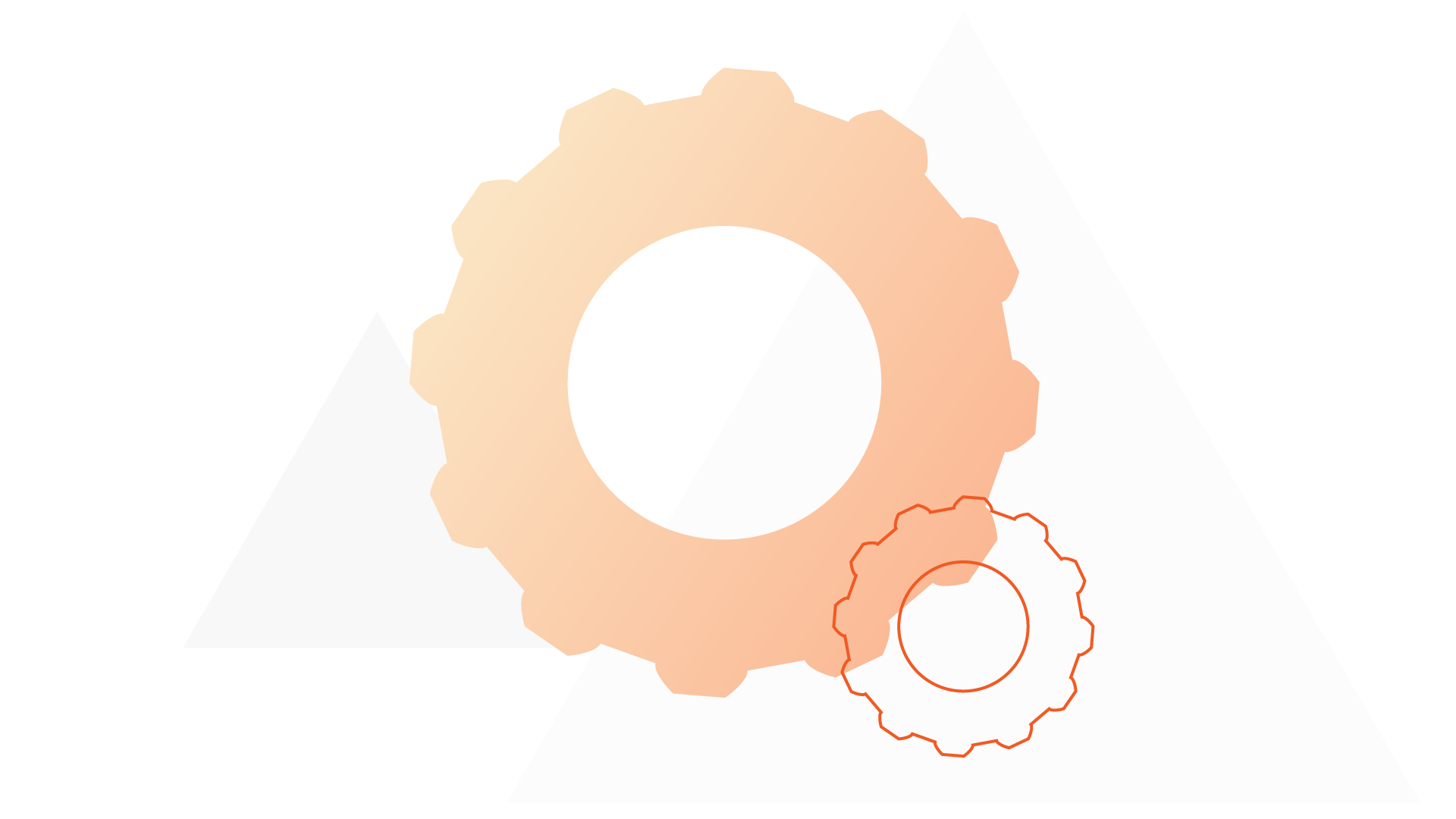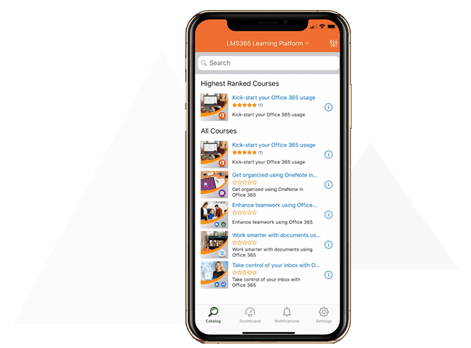 flexible learning
Anytime, Anywhere Access
Accommodate the needs of your enterprise in the Modern Digital Workforce.
Accessing corporate policy and training has never been more convenient for your workforce.  There's no separate portal to log into or learn: everything is delivered in your existing Microsoft 365 environment.
Integration with Teams means you can leverage your Teams video conferencing, chat and file sharing to make the learning experience collaborative and engaging, whether working from home or in the office, and from any device.
Feature
Track & Report on Engagement
Delivering training – and being able to ensure that staff have properly engaged and understood this training – is vital.
Managing the job of providing training to a remote workforce is a huge challenge.
Our LMS lets you automate the targeting of the relevant training resources to the relevant individuals and groups, tracking progress and engagement, sending reminders and setting objectives.   You can also incentivise with leaderboards and certification.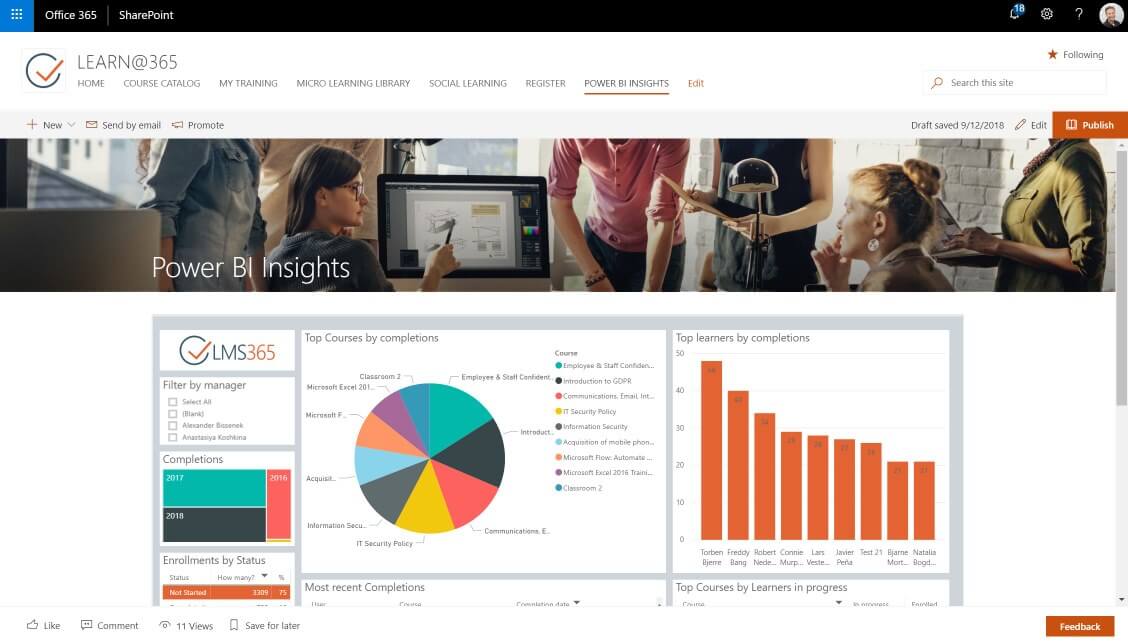 Videos
See how you can enable your team to learn
In two under 2 minute videos
Find out how we can help you adopt & adapt the Microsoft Modern Workplace & Azure Cloud for your business