About
About agile workspace booking kiosks
Placed in foyers and reception areas, our kiosks and wayfinders make it easy for staff to find where they need to be, locate co-workers and make instant bookings of available rooms, desks, huddlespaces and other facilities
Clear indication of availability status and location is essential in optimising your workspace efficiency and staff wellbeing. Our flexible kiosk and wayfinder screens are helping enterprises cope with evolving workspace challenges, improve productivity and reduce office space overheads.
Interactive Floor Plans
Use multi-floor interactive maps to give staff at-a-glance availability and location information, instant booking, check-in, check-out and extend functions.
Tailored to your exact needs
Incorporate logos, colour schemes and fonts – all of which enhance the end-user experience and make your office look super-slick for staff and visitors alike.
A wide range of options
Use industry standard hardware to deliver your ideal combination of interactive floorplan kiosks, display only wayfinders and individual room and desk signs.
Covid-secure
Allow staff to check in and make bookings without using touch screens – e.g. using a wide range of RFID cards and fobs, Outlook or their own mobile device using an app or to scan a QR sign.
Feature
The widest range of room & desk screen options
Give your staff the desk sharing flexibility they require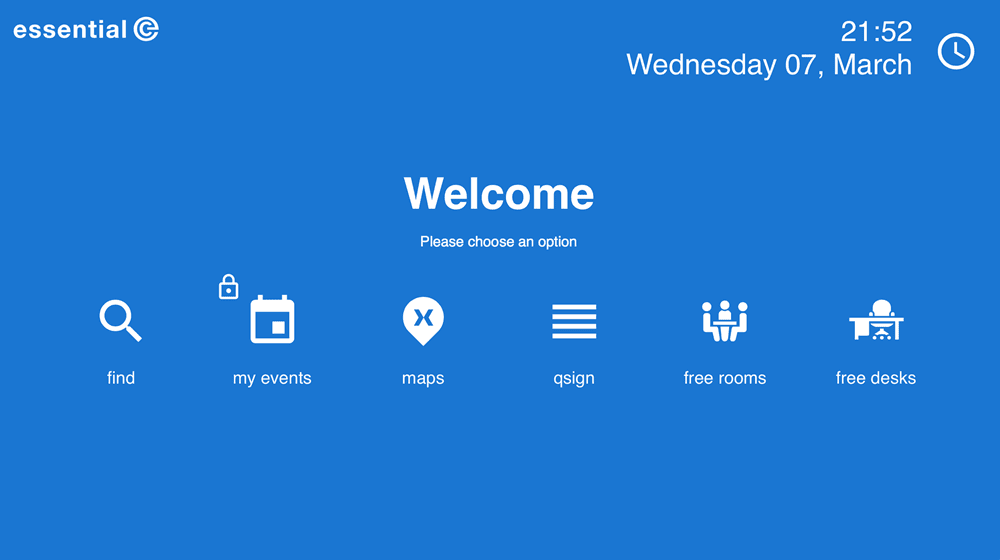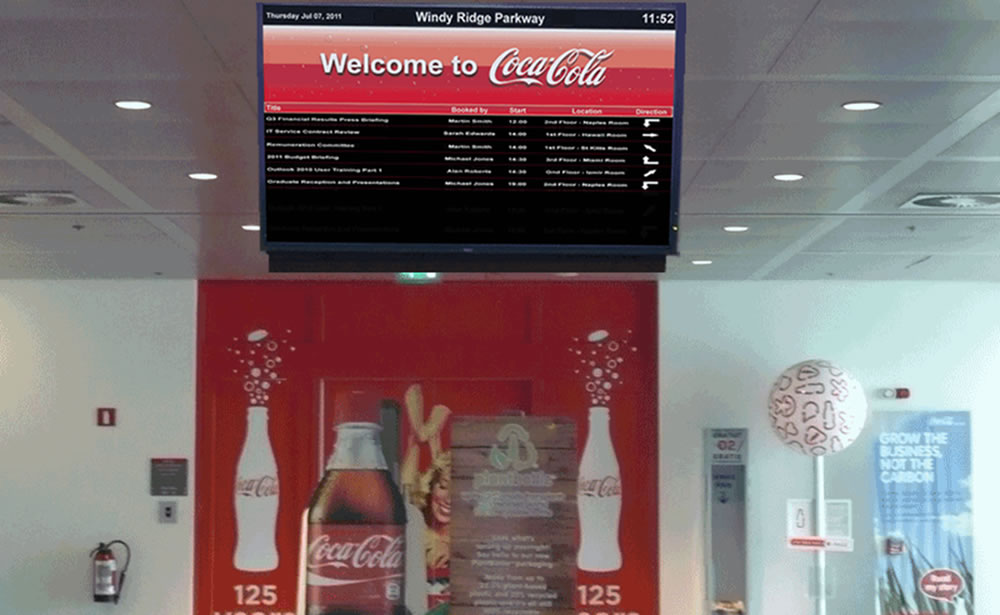 Workspace Booking Screen Options & Features
The widest range of room & desk screen options
Give your staff the workspace sharing flexibility they require
Overview screens & kiosks
Ideal for reception and lobby areas, our menu-driven kiosk system delivers interactive floor plan maps and other services to enable staff to locate, book and check-into workspaces.
Contactless authentication & check-in
Use kiosk screens that are RFID enabled to enable authenticated booking. You can also let staff use their mobile devices to complete a booking or check-in, simply by adding a QR code on-screen!
Streamline your meeting room & desk scheduling
Find out how we can help you adopt & adapt the Microsoft Modern Workplace & Azure Cloud for your business