In today's business environment, staff are only spending a fraction of their time at the office. Desk sharing offers organisations the ability to cut their office space overheads significantly.
As a project, desk sharing needs careful planning as it involves a cultural change.  The process of booking work spaces also needs to be as easy as possible, and this is where we can help.
A feature packed solution that builds on your enterprise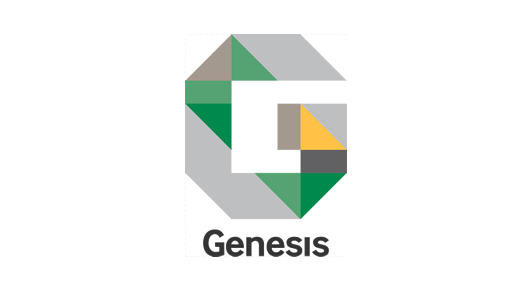 We freed up 285 desks at our Camden office and predict about another 200 when we roll out the solution to our Willesden office.
Jenny Quigley, Genesis Housing
Project Manager,
Introducing Qubi3: Low-cost Desk & Workspace Booking Status Indicators
This low cost, simple device is perfect for agile workspaces and inside glass-walled meeting rooms.
Use on individual desks
Use inside meeting rooms
Colour-coded glow:

Green = free
Red = in use
Flashing green = about to be in use
Blue = do not disturb

Simple tilt to Check In or Out
Optional Check In using RFID Card or email
Secure wireless operation
RJ45 Power Over Ethernet or AIR
Overview Screens, Kiosks and mobile devices
Use larger screens combined with menu systems and interactive floor plans to book desks, parking, quiet zones and more.
Tailor-able fonts, images, colours
Navigable floor plans & menus
Display status at a glance and drill-down to details
On screen booking and check-in via Password, PIN, RFID Card & email
Extend, Check out and auto-release
Display messages & other details (e.g. traffic)
Other services = e.g. 'LOCATE A COLLEAGUE', 'FIND MY MEETING'
With mobile access you can view booking status, make bookings and check-in/out from any mobile device.
Check-in and check-out from your seat
Give staff a convenient way to view resource status and make bookings simply by scanning strategically-placed QR signs
Supports virtually all SmartPhones (except Blackberry).